Bhandardara
24th to 25th Sept 2005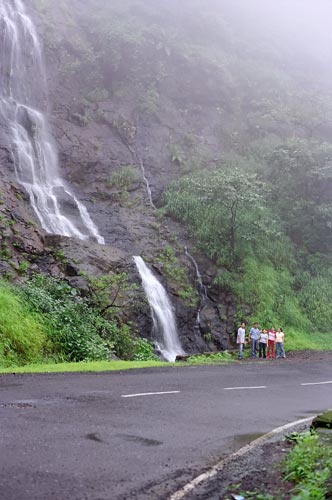 Waterfall's galore on the Malsej Ghat. The twisty-turny road unveiled a white cascade every few minutes towards the top. The clouds tried to deepen the mystery by shrouding us with a clammy white blanket.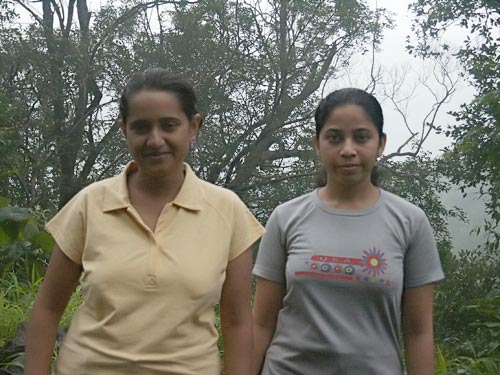 two of the party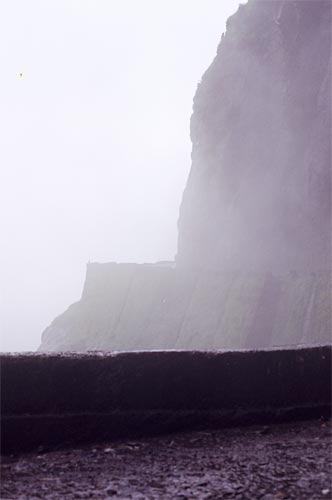 The clouds racing up the Ghats...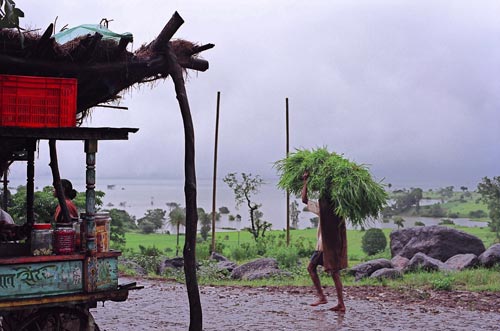 The Pimpalgaon dam waters. We had some hot tea here, and a chat with some degaged villagers. The waters are this near the village every year, they said - whatever the amount of rain. It figures, as this is a highland region. The excess will flow down ...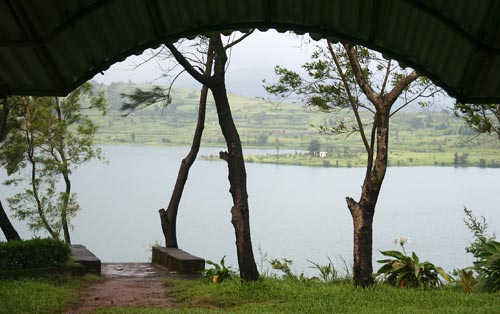 We reached Bhandardara in the afternoon. But the weather was so enchanting that we all relaxed completely till evening. This is the view from our room (evening).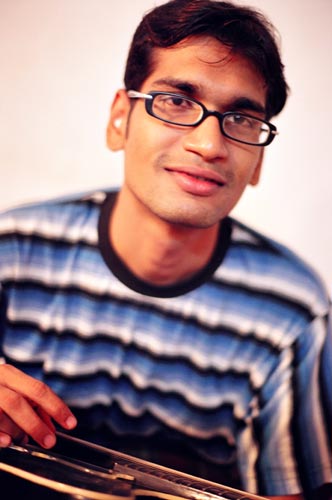 Dinesh, of the party, with the guitar. We had fun in the night with some crazy singing by him and amazing guitaring by Guru Raju.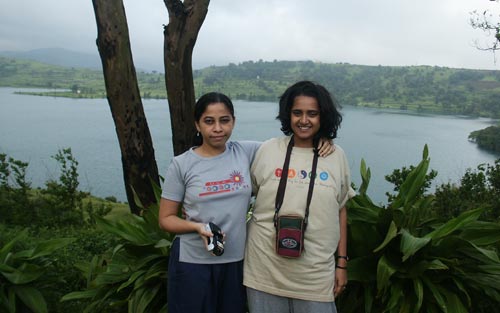 The ladies of the party had tremendous enthusiasm. They got up early in the chill of morning to take in the place while we were in cozy slumber.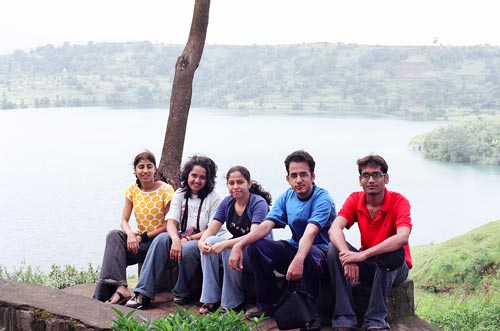 Five of the party, after breakfast. There was a dog which wanted so much to be part of the picture. I barely managed to miss him with this shot.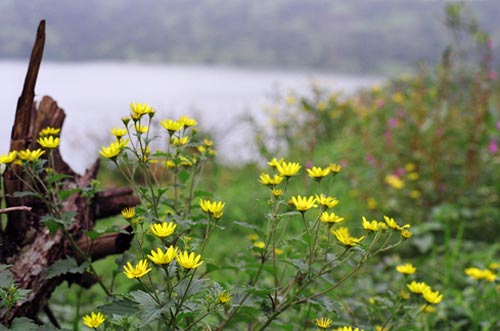 The yellow flowers on the hill slopes ...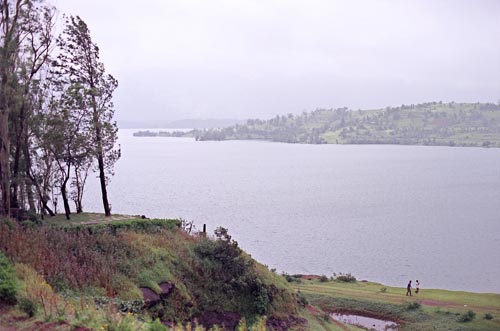 Part of the Bhandhardhara MTDC. Nice place.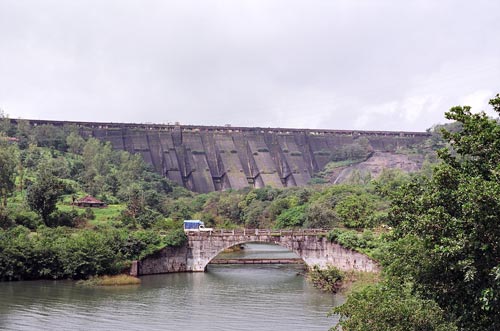 The Willson dam. The lake formed is called Arthur Lake (I think).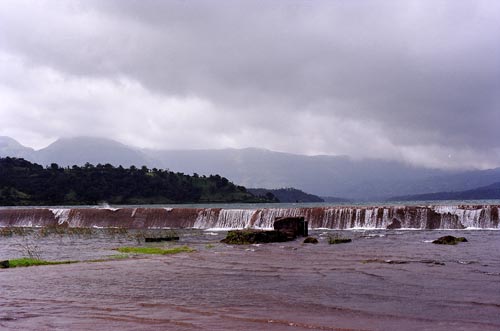 This is a place where we were at a point lower than the top of the dam wall. The waters were overflowing and it a was moving sight to see the immense quantity of water at your eye level.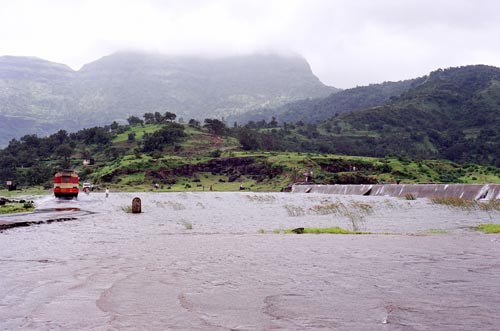 We had to go through about a foot of flowing water. Fun.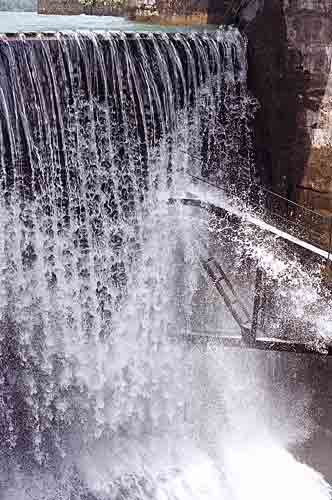 The sluice gates of the dam.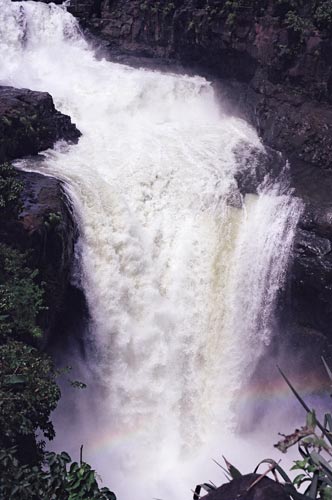 The Randha waterfall.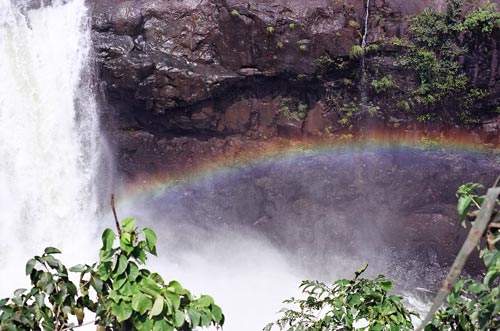 rainbow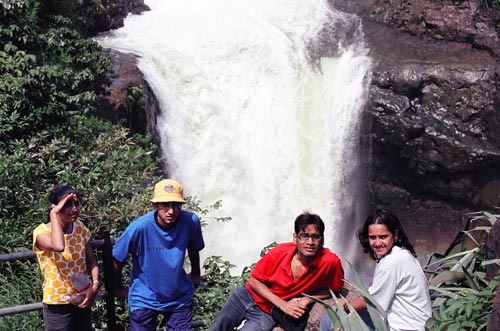 Four of the party. The edge at the randha side was protected by grills. The watchman was a crazy old man who liked to blow his whistle and banish his stick. The was especially interested in me as I went off track (no pun) as usual.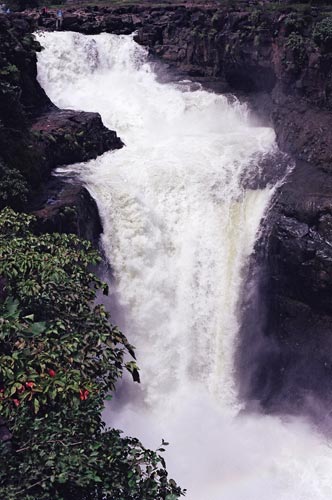 From a bit further up. There was a ya-hoom local school visit at the falls. I had to compete with lots of excited kids to get to the grill.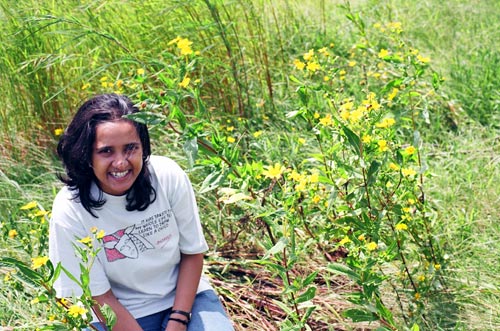 pretty flowers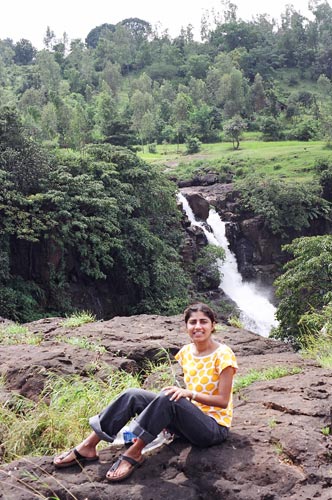 There was another waterfall on the other side of the V which joined the main randha falls runoff. It fell in a deep gorge, I believe. But my attempts to get there were nipped in the bud by the whistle-blowing-stick-banishing watchman. Sigh.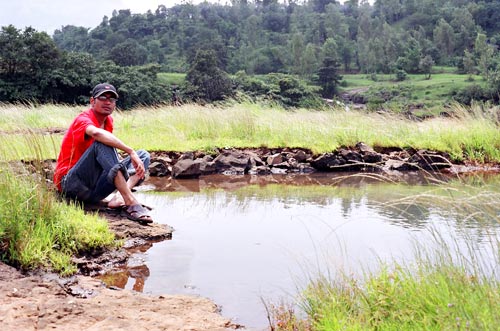 relaxed.

kalsubai range from Bari village.